As we mentioned, if you need support after the session please see the options below:
Talk to the staff member who invited you to the session
Reminder Card
Here's a link to a reminder card that you can save onto your devices.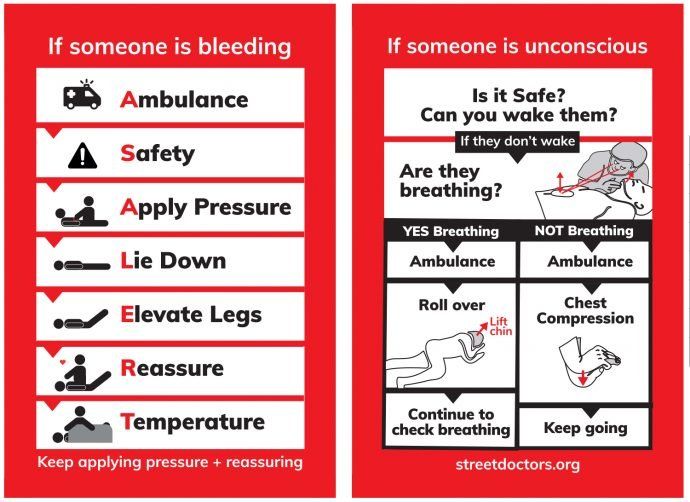 Video Links
We've made some videos about how you can help in emergencies. You can watch them to refresh your memory or share them with friends and family!
#ApplyPressure- The most important steps to help someone who's bleeding – Click here for video
AS ALERT Demo – The full demonstration from the online bleeding session-Link coming soon
Young People's Area
Check out our new Young People's Area to see more videos, resources, support and content to help you in a medical emergency, if you need support or are interested in healthcare careers!