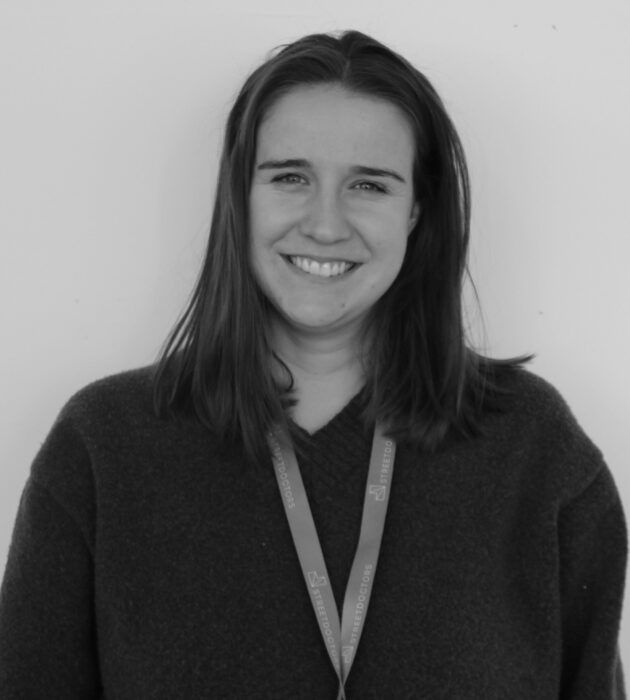 I manage the logistics of the training events for our volunteers. I develop new event ideas and organise our calendar of events. I also monitor delivery income and financial tasks and coordinate admin for the team and Board of Trustees.
Why StreetDoctors?
StreetDoctors is an amazing organisation which supports young people to feel empowered to save lives and keep their communities safe. I feel passionate about working towards reducing violence and inequality and feel privileged to work for such an important charity.
Background
I joined in August 2021 after completing my MSc in Public Health from the University of Greenwich. I have a BA in Philosophy from the University of Leeds and have previous experience in the charity sector creating opportunities for young people.
Outside of StreetDoctors
I enjoy travelling, running and trying anything new or unusual. However, I can often be found reading or knitting on the sofa with my cat, Maya.
Contact