We are currently recruiting:
National Volunteer Coordinator 2022-2023
If you are interested in becoming a StreetDoctors volunteer trainer find out more here.
National Volunteer Coordinator 2022-2023
The National Volunteer Coordinator (NVC) is a really exciting year-long fully paid role on the StreetDoctors national staff team from July 2022 that is open to all our volunteers to apply. It is a fantastic opportunity to be a crucial part of the StreetDoctors movement, making a real difference to young people and volunteers while developing your own personal and professional skills. The only requirement is that you have experience of being a StreetDoctors volunteer – it doesn't matter if it is only for a few months, or many years!
About the role
There are three main areas of the role:
Providing support, guidance and training for all volunteers and teams
Developing new training session content for young people
Supporting the delivery of digital and face-to-face sessions
PLUS lots opportunities to shape the role around your interests, ideas and training for your own personal & professional development. Find out more about what the role entails in the job pack below.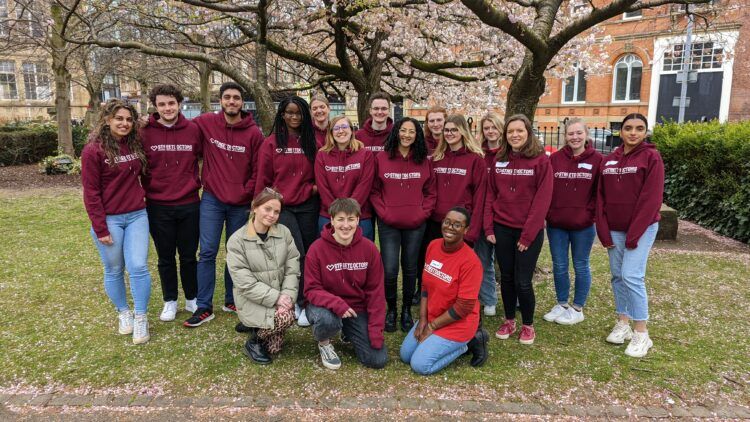 Why it is a great opportunity
Make a real difference to young people – be a big part of StreetDoctors work to prevent and reduce the impact of violence affecting young people. Help StreetDoctors increase the numbers of young people trained each year and improve the quality of our content.
National leadership position in an award-winning healthcare and social justice charity
Develop and prove your skills in: training, teaching, leadership, public speaking, organisational development, volunteer management, event management, team-work, creating partnerships, quality control and impact monitoring
Get paid an annual salary (that is full-time equivalent to medical foundation year 1)
Learn about health inequalities and their root causes, learn about violence affecting young people and how young people and healthcare trainees can be part of the solution.
Champion volunteers and the volunteering experience, making sure the volunteer voice is heard in all decisions made at StreetDoctors
Role is flexible and can be shaped around you – full-time or a part-time job share with protected clinical days throughout the year. You don't have to be based in London.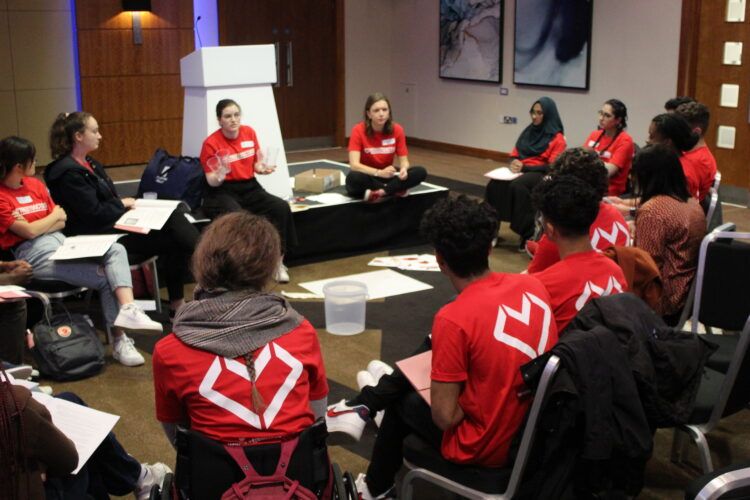 The details
Must have recent experience of being a StreetDoctors volunteer
1 year contract starting in July 2022
Full-time annual salary: £28,000
37.5 hours a week (flexible working and part-time job share will be considered)
Protected clinical days throughout the year
Can be based outside London (individual circumstances will be considered)
How to apply
First, read the job pack below
Then, apply by sending your CV and a covering letter (no more than 2 sides) outlining your interest in the role and how you fulfil the person specification to recruitment@streetdoctors.org.
Deadline for applications 11pm Sunday 15th May. Interviews will be held online 26th or 27th May.
Thinking about applying? Got questions?
You can email any questions you have to Joanna (joanna@streetdoctors.org). Also our current NVC, Ange, has her inbox (nvc@streetdoctors.org) and WhatsApp DMs (07769 964928) open for any questions you have about the role, the application process or how to ask your university/ employers for a year out. She will also be holding drop-in chats where you can find out more about what it is like to be NVC on:
Friday 22nd April 4-5pm (Link to join call: here Meeting ID: 814 9902 4420 Passcode: 173102)
Thursday 5th May 4-5pm (Link to join call: here Meeting ID: 890 7107 0808 Passcode: 299288)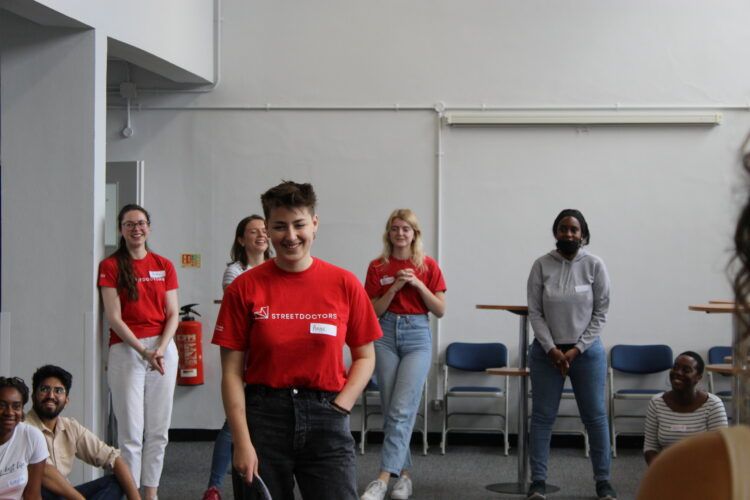 What have previous NVCs said about their year?
"I LOVED my year as a staff member. I was able to do things I never would have had the opportunity to in medicine and I had SO much fun while doing it. The skills I learnt have made me a better, more confident and more creative doctor." – Emma Brooks
"It was a chance to get first-hand experience of leadership. The guidance and coaching of an incredibly experienced staff team from one of the most thoughtful organisations I know was invaluable." – Michael Andrews
"I have been incredibly well supported and have loved working closely with such a fantastic team. I've really valued developing skills that I haven't in medicine." – Ange Fitzpatrick
"Being NVC has been exciting! I jumped straight into working on our digital sessions and had a real hand the development of the knocked out session. It doesn't matter how long you have been a volunteer – if you're interested in making a difference with StreetDoctors then you should apply!" – Fauziya Lakhi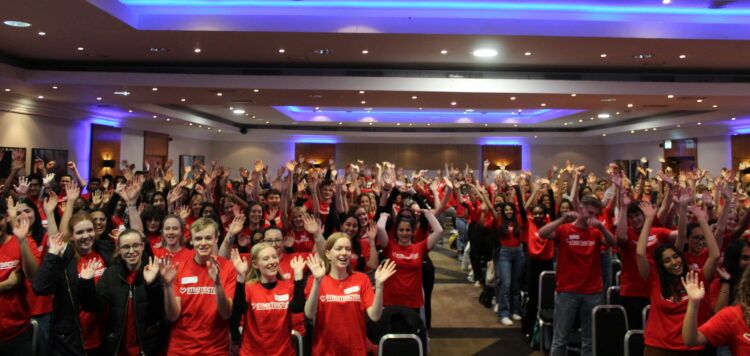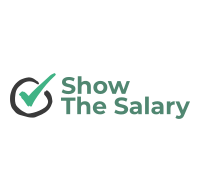 We are proud to be a signatory of Show The Salary – we will never publish a vacancy for a paid role without a salary or showing pay, and we will never ask for a degree when not necessary.