23rd March 2021
StreetDoctors wins two awards at the Children and Young People Now Awards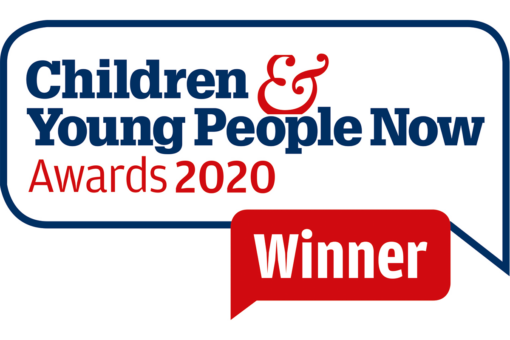 What a way to start the year! We are really thrilled to win the Advice & Guidance Award at this year's Children and Young People Now Awards, recognising the amazing work of our volunteers during the pandemic. With over 600 organisations nominated, we are honoured to have been chosen as the standout project in this category, particularly given the amazing work of youth organisations facing many challenges. We also received Highly Commended in the Youth Justice Award category, for our work promoting approaches that put young people at the centre of solutions to the violence affecting their lives.
Our CEO, Lucie Russell, said: "Our heroic healthcare workers have been in the news a lot, and we are so proud of our own healthcare volunteers who have given more of their precious time to inspire young people to become lifesavers. Despite being affected severely by closures to their universities and being drafted into front-line work in hospitals themselves, our volunteers still gave their time and knowledge to run training for young people. Their passion and commitment to ending violence affecting young people is our inspiration and we would like to dedicate this award to all the StreetDoctors volunteers who make such a difference all over the country."
Like so many others it has been a really challenging year for us. In response to Coronavirus and the closure of youth venues due to lockdown, we moved swiftly to convert our training to run online so we could still reach young people. Despite being out of the headlines, violence affecting young people has not gone away, with senior police figures indicating that it has been rising despite the restrictions. There have been shocking incidents in the national news in recent weeks which have brought attention to the risk young people face daily. We know from talking to young people that they have continued to feel unsafe and at risk of attack. It was so important for us to continue reaching those at risk of violence to offer positive learning opportunities despite the challenges. Thanks to our young healthcare volunteers throughout lockdown, we were able to continue training young people online in how to save the life of someone who has been stabbed or attacked.
We ran over 50 hours of specialist training for our healthcare volunteers to make sure they could run sessions safely online. Our team developed exciting new video and interactive online content for young people to learn more about the reality of knife injuries and how they can step forward as lifesavers in their communities. We also made sure to support our healthcare volunteers as they faced the front lines of the COVID-19 pandemic, providing regular social and learning activities to bring together young people struggling with isolation and disruption.
It is quotes like this from a young person we trained that make us so proud of what we do in empowering young people to become part of the solution to the violence:
"The course changed my life. It makes you think, because you realise you can kill somebody really easily with a knife. I had a friend who was stabbed recently. I would have been more help to him if I'd done this course when it happened. It is good to know all this stuff in case I'm in that situation again. I've told my friends what I have learnt here too."