8th June 2021
StreetDoctors volunteer reveals how he inspires young people to save lives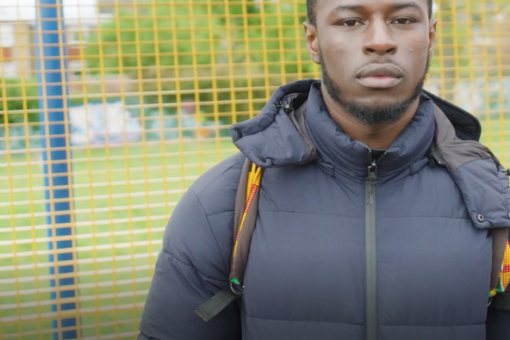 In recent weeks we have seen how devastating the consequences of violence affecting young people can be, not just for those directly affected but for friends, families and bystanders too. Every injury and every death is a tragedy, with hugely far reaching consequences.
That's why we are delighted that LadBible and The National Lottery, one of our major funders, have showcased the vital work of StreetDoctors volunteers in South London, through a powerful and moving short film.
The film highlights the inspiring story of one young man, Kwaku Duah-Asante, a 22 year old medical student, who is stepping forward to protect his community as a StreetDoctors volunteer in the wake of violence he himself experienced in Croydon, South London.
I grew up in and around it … I saw the devastating impact … any opportunity I get to do something for my community, I will.

Kwaku Duah-Asante on violence affecting young people in his community
Streetdoctors is a nation-wide movement of young healthcare volunteers – student nurses, paramedics and medics like Kwaku – training young people how to save the life of someone who has been stabbed or knocked out. We run inspiring trauma-informed training sessions where young people affected by violence learn about the lifelong medical consequences of violence and how to become 'street doctors' themselves, capable of stepping forward and saving lives in a medical emergency.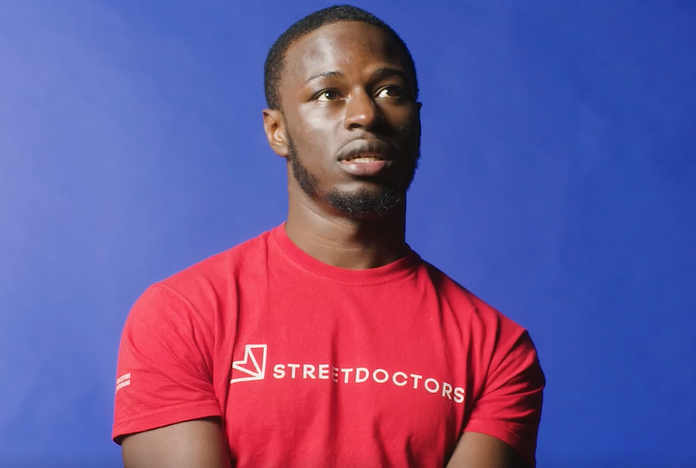 Funding from the National Lottery has been a lifeline for us and thanks to them we have been able to extend our programme into 17 cities across the UK. But as Kwaku says,
There's still so much work we need to be doing, to ensure that our communities are safer, and so young people know that there are people out there who care about them, and they can do something with their life.
Our training sessions are run in community locations across the country such as youth clubs, sports grounds, and schools. Our approach is proven to work, with 93% of young people who participate saying they know what to do if someone is bleeding, and 84% saying they would be willing and able to step forward in an emergency. As one young person in the film says after our training,
It's so simple. Within 20 minutes I feel like a doctor, like I could save someone's life.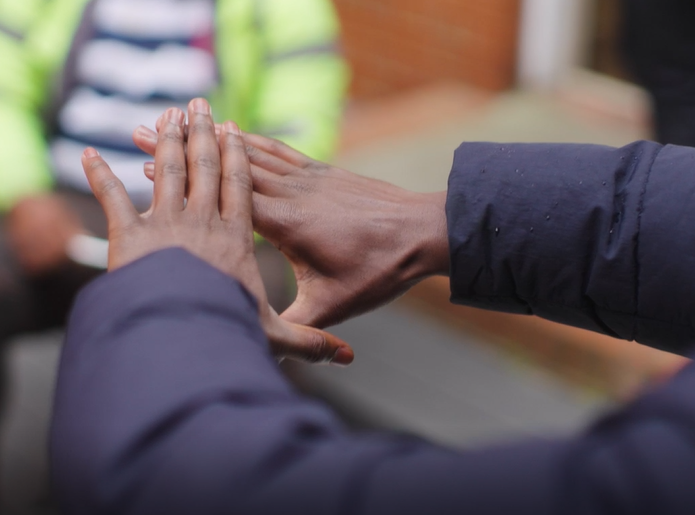 The story of Kwaku and other volunteers like him is the reason for our success, as one young participant who received our training in the film puts it,
Seeing someone from the same background as me, aspiring for greatness, not just getting trapped in the system, it is inspirational to see him doing a lot of hard work.
We also provide remote digital training, and partner with other agencies to run online campaigns, such as the recent 8 Minutes to Save a Life campaign. Young people can request StreetDoctors training sessions directly on the charity's website.
We have just launched a fundraising campaign to expand our operations to reach more young people in the coming year, training more volunteers like Kwaku to support young people in the areas across the UK most affected by violence. To donate or to find out more about this vital campaign go to:
If you are interested in becoming a StreetDoctors volunteer trainer like Kwaku go to: