21st December 2021
Making Oldham Safer From Violence by Inspiring the Next Generation of Healthcare Professionals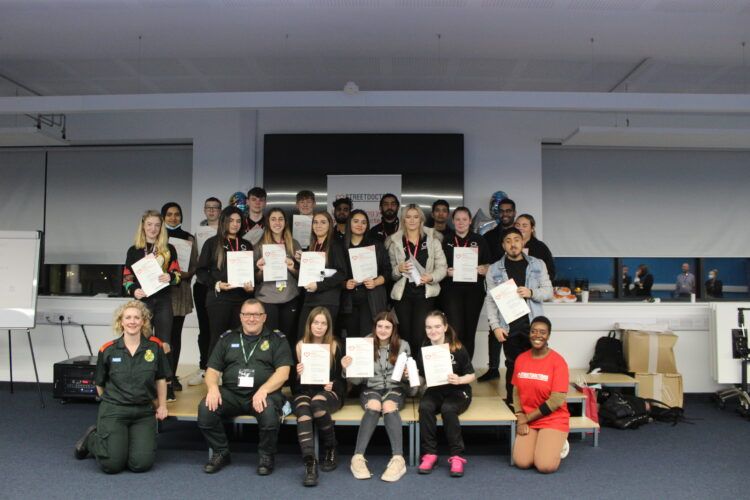 This December, twenty-one young people aged 16-18 at Oldham College graduated from our StepWise programme – a six-week youth engagement and education programme that enables young people affected by violence to learn, share and teach emergency lifesaving skills and find out more about healthcare careers from inspiring role models.
Many of the young people reported that StepWise had helped them to focus on a future career, with four deciding to pursue a career as a paramedic and many more planning to work in health services. As a direct result of the programme, one student has secured work experience with the mountain rescue team, prior to starting paramedic training.
We've done a lot of classes where we can open up and learn more confidence. I am really happy about all the skills I have learnt. I can't wait for this to go on my CV.

Sophie
The programme at Oldham College was funded by Greater Manchester Police ARIS funding (money and property seized from criminals) as part of a programme of work in collaboration with Greater Manchester Violence Reduction Unit, aimed at educating young people about how to keep themselves and others safe. It was run with young healthcare volunteers from the StreetDoctors Manchester team, and with paramedics from the North West Ambulance Service.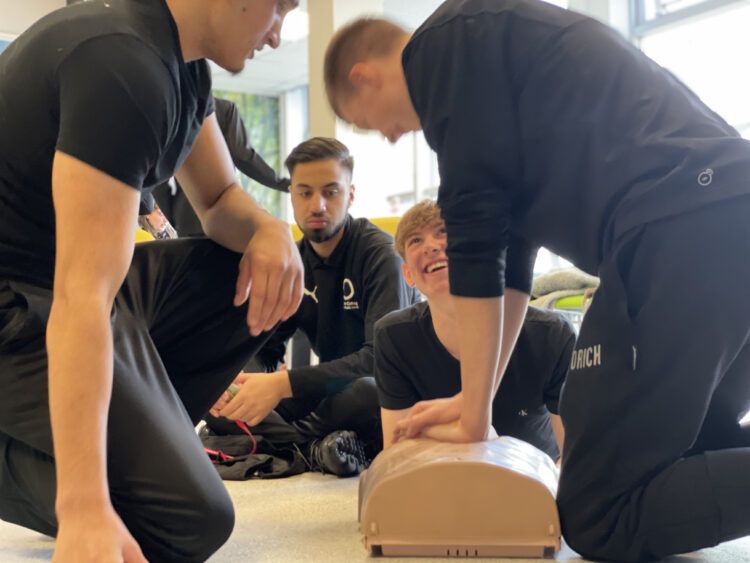 StepWise programmes enable young people to:
Learn emergency life-saving skills so they can become lifesavers in their communities
Gain an Emergency First Aid at Work accreditation
Learn about healthcare volunteering and career paths
Learn about their legal rights in relation to violent situations and police responses
Build their emotional and social skills
Develop facilitation and training skills to be able to co-deliver emergency first-aid training sessions to their peers alongside our healthcare volunteer trainers
I've made loads of new friends and learnt many new skills which will help me in my future life

Caitlin
This StepWise programme was a huge success; nearly every young person who started the course went on to graduate, and many progressed to the peer delivery training stage.
Nine young people from the group were given facilitation skills to build their confidence and learnt techniques for delivering training to young people. They then worked with our StreetDoctors volunteers to co-deliver emergency first aid training to young people in Oldham about what to do if someone is bleeding or knocked out, and about the consequences of violence.
This year StepWise also included sessions run by the charity Khulisa, building social and emotional resilience skills to respond to and deal with the violence that affects them, their friends and community.
I've learnt a lot of new things and met a lot of great people. It has been great working with North West Ambulance Service and StreetDoctors. It has been such a great course. Thank you very much

Matthew
We are really grateful to Greater Manchester VRU for funding this programme, to Oldham College for hosting us and for the North West Ambulance Service for contributing so much to inspire the young graduates.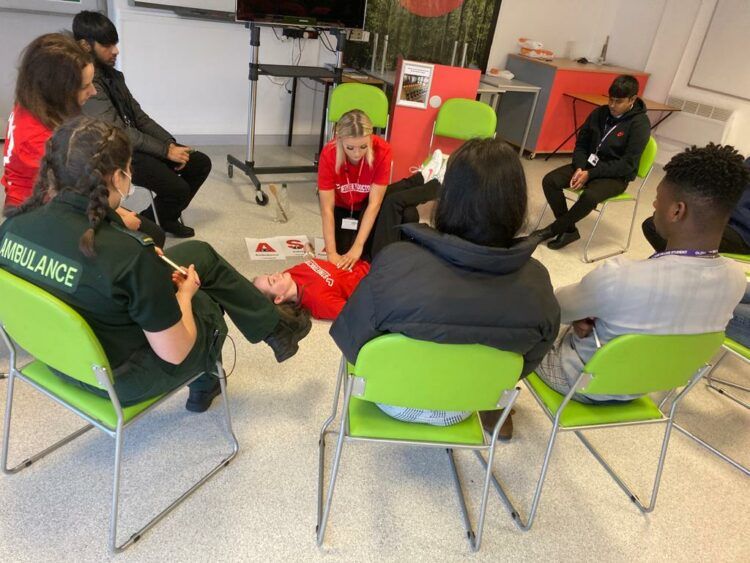 …
If you are interested in running our StepWise programme for young people affected by violence where you are, please find more information here and contact our Youth Engagement Manager Joanna Vidal on joanna@streetdoctors.org