9th March 2022
World Champion Boxer Josh Warrington Attends StreetDoctors Session in Leeds
The emergency first aid training session was held for young people at Alliance Boxing Club in Cross Gates, Leeds and it was supported by the clothing brand 11 degrees.
On Facebook Josh said,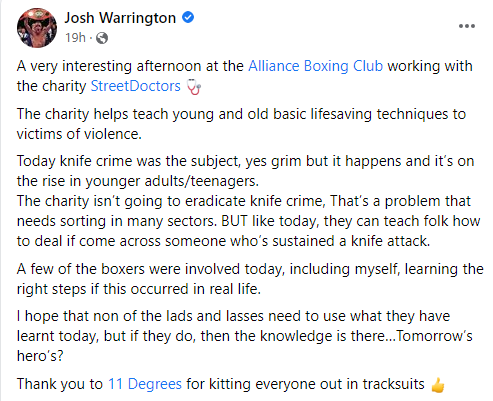 With rising knife crime in Leeds, it is so important to educate and empower young people to be lifesavers for their communities and understand about the full medical consequences of violence.
Josh took part in demonstrations led by our student medic volunteers from our Leeds team, such as showing how to apply pressure to a wound if someone is bleeding, and how to do vital emergency first aid until an ambulance arrives.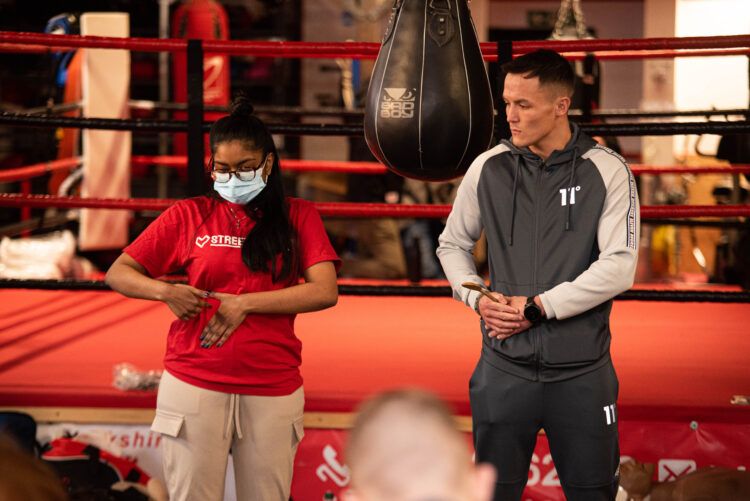 The young people really engaged with the session and enjoyed learning new skills at their local boxing gym. As well as certificates for attending the StreetDoctors emergency first aid training course, the young people all received a tracksuit gifted by 11 degrees.
About StreetDoctors Josh added: "It's great to have the support of one of my partners 11 Degrees with this charity, using their commitment and reach to raise awareness about a really important initiative and support the community and young boxers."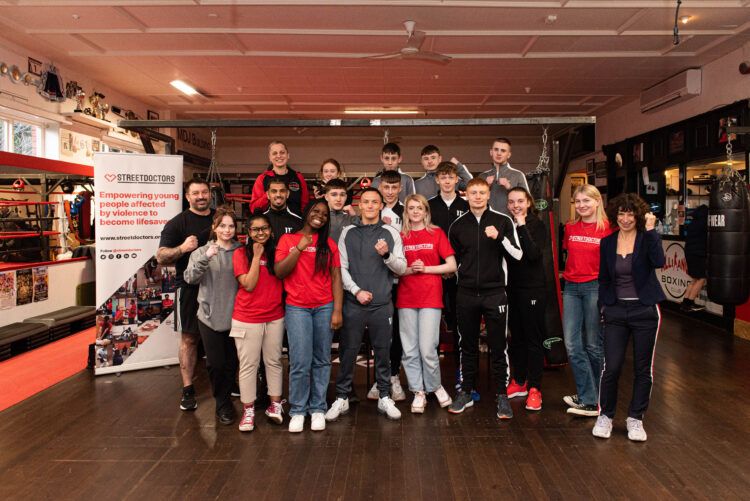 The event has been reported on by The Independent, ITV and other local and national news outlets: www.independent.co.uk/sport/josh-warrington-warrington-mauricio-lara-ibf-lee-selby-b2031957.html
https://www.itv.com/news/calendar/2022-03-09/its-a-growing-problem-josh-warrington-helping-to-tackle-knife-crime-in-leeds
https://www.planetsport.com/boxing/news/josh-warrington-alliance-boxing-club-first-aid