12th May 2022
StreetDoctors Continues to Innovate its Vital Services for Young People in the Face of the Pandemic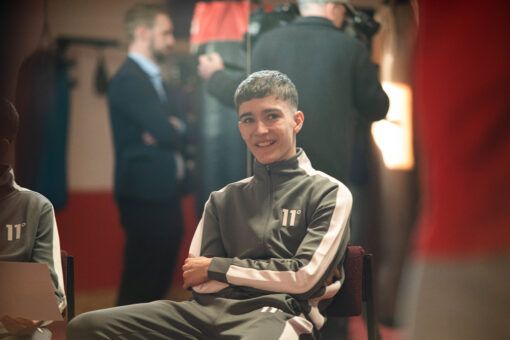 Welcome to Tottenham.

…

Where we cover our blood stained streets with dried up gum,

Where kids have holes in their last pair of shoes,

Where daddy left mummy and mummy's left poor.

Welcome to Tottenham.

Where if you look like me then it is harder for you,

Extract from Welcome to Tottenham by Giovanni Rose, aged 17.
This poem fronts our new report because it so powerfully demonstrates how material poverty and poverty of hope are major drivers of violence affecting young people.
On top of these inequalities, COVID-19 hit vulnerable young people really hard, and its ripples continue to be felt. It severely affected our youth partners – schools, criminal justice organisations, youth, sports and community groups – and also our young healthcare volunteer trainers, many of whom worked on the front line of the pandemic.
Despite this, throughout 2021 we continued to be there for young people, giving them the lifesaving skills and knowledge they need to be part of the solution to street violence. We empowered over 2000 young people with first aid training, reaching 62% with new digital training, working with over 160 youth sector partners across the UK. We also completed 3 long-term youth engagement and empowerment projects, through our StepWise programme, and founded a new team for young people affected by violence in Belfast.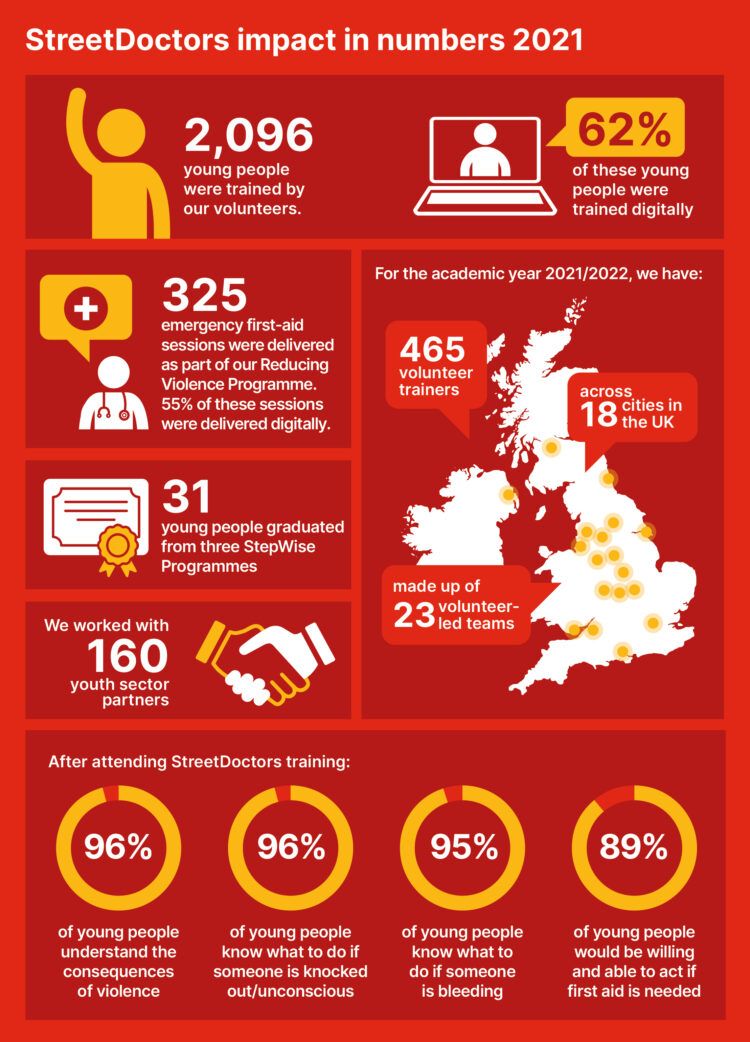 Our plans for 2022 include:
Creating new e-learning content for young people in secure settings
Developing a new training session, in co-design with young people, on coping better with the mental health impacts of violence
Creating a volunteer council.
Find out: How is StreetDoctors reducing the impact of violence affecting young people across the UK?