5th June 2020
'I thought you had to be a genius to become a doctor': why everyone should consider a career in healthcare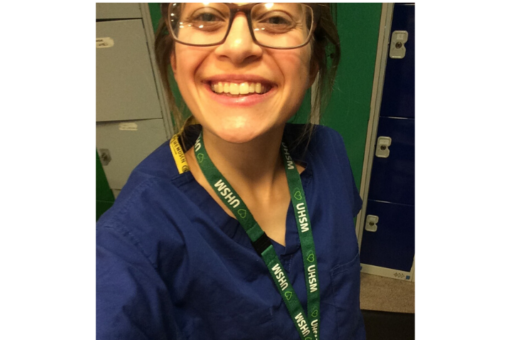 I'm Madeleine and I have been a StreetDoctors volunteer in Manchester for almost 5 years. StreetDoctors aims to empower young people from disadvantaged backgrounds to become lifesavers, so I want to encourage more young people to take that a step further and consider a career in healthcare. During our teaching sessions, we regularly see young people with good knowledge about how the body works and many have the potential to pursue a career in healthcare but may lack the self-confidence to apply for these roles. So, I hope reading my experiences may inspire you to consider a career in healthcare.
If I'm being completely honest, it wasn't until I was about 16 that I started to consider applying for medical school, to train to be a doctor. I thought you had to be a genius to become a doctor, so this career path really wasn't on my radar. Until one day I was watching a junior doctor TV programme and I realised that these young doctors were quite normal really, and that they weren't perfect human beings; it seemed like something I could do too. I always knew I wanted a job that involved helping people and where every day would be different, so I started to consider medicine as a career.
Now, I have just completed my medical degree and will soon be starting work as a junior doctor in the NHS, just like those young doctors I'd watched on TV almost 10 years ago. Don't get me wrong, doing GCSEs, A-Levels and my degree were challenging but with support from those around me it's all been worth it and I've had a great time. University allows you to meet lots of other students and get involved with an array of extra-curricular activities, such as volunteering for StreetDoctors.
Being a healthcare professional is a real privilege. Whether you are a doctor, nurse, physiotherapist, paramedic, midwife or anything else, it allows you to help and support patients during a difficult time for them, when they are often at their most vulnerable. One thing I've love about medicine is getting to 'play detective' – I'm no Sherlock but trying to work out what medical condition has caused a patient's symptoms, based on their responses to my questions and the examination findings can be really satisfying because you know you are helping them recover.
Applying for a degree in healthcare involves a lot of work (work experience, personal statements, interviews) but the key is confidence. It was not until my third and last interview for university that I really started to believe in myself. I think that's why I received an offer from that university. So, take advice from teachers and relatives but remember, having confidence in your ability is vital. Also, don't panic if, like me, you do not have a family friend who's a doctor happy for you to shadow them!
Getting work experience in hospital is important but what universities also want to see is that you have the qualities of a healthcare professional such as leadership, compassion and being a good team player. You can show this through volunteering, being part of extra-curricular clubs and even part-time jobs: it's quality over quantity. Finally, have a look at different university websites before applying as their entry requirements will vary, play to your strengths and apply to universities that give you the best chance of getting an interview.
So, whether you've known you want to work as a healthcare professional since you could walk or whether you hadn't thought about it until now, I hope reading this inspires you to consider a career in healthcare – because everyone can do it.
Madeleine Barnett (StreetDoctors volunteer and Junior Doctor in the NHS)