16th April 2018
"I have not had a single shift where there has not been at least one patient being treated for stab wounds"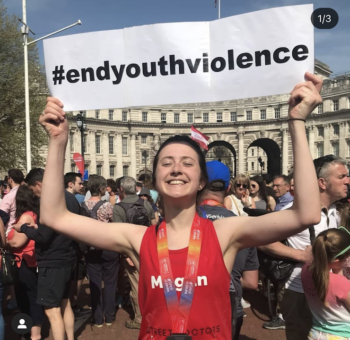 This year I am fortunate enough to be studying an intercalated degree in Prehospital Medicine at Barts and The London Medical School in association with the London Air Ambulance (LAA).
In 2017 for the first time in its history, the LAA treated more patients because of knife and gun crime than road traffic collisions. With 3 of the most attended boroughs being Hackney, Tower Hamlets and Newham, boroughs that the StreetDoctors East London team teach in.
My experience at The Royal London Hospital this year has been eye opening, I have not had a single shift where there has not been at least one patient being treated for stab wounds. The consultants I work alongside are saying they have as many patients in the paediatric wards because of knife-related violence as they do on the adult ward. One surgeon has likened his day to day job as like working in a war zone, with the youngest person he has operated on being only 9 years old. A nurse I spoke to yesterday recognised the name of a young man in a newspaper report who had been fatally stabbed, this was because she had treated him earlier this year following a previous attack.
I attended a fatal stabbing of a young man in East London this year, something that despite my awareness of the current rates of violence, I was never going to be ready for. I had never seen grief on that level; more than 40 people had gathered in a crowd and their evident pain was heart-breaking. It was only in the days after the event when I discovered he was younger than initially reported and therefore belonged to the age group that I regularly teach that the full impact hit me. Whilst I learnt a lot in terms of medical management and crowd control I was determined to feed this experience into my drive to volunteer and to take something positive from this tragic case. I truly believe educating a young person can impact their decision to carry a knife and therefore reduce the violence we are currently seeing. Because of that case my determination to help reduce violence and the pain it causes to families and communities is greater than ever.
I ran the London Marathon to fundraise for StreetDoctors because I wanted to spread the word about our vital work to reduce youth on youth violence, but I also ran it in support of all those I have seen affected by violence; those with life threatening injuries, those with life changing injuries and their family and friends.
Megan Annetts (StreetDoctors East London volunteer and medical student at Barts and the London School of Medicine)