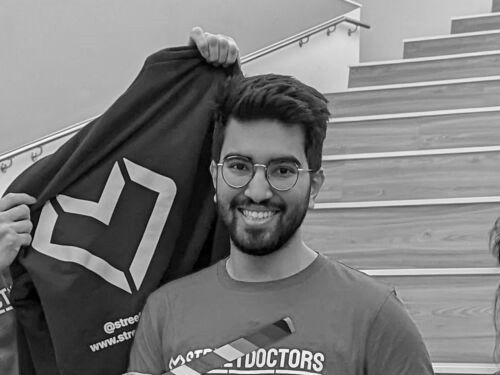 I manage our work in the Midlands and look after our delivery partners and volunteer teams in Birmingham, Warwick, Nottingham, Leicester, Keele and Bristol. I coordinate with grassroots organisations and other key stakeholders and build relationships with new partners, helping to increase our impact in the Midlands.
Why StreetDoctors?
A public health approach enables us to view violence as a preventable consequence rather than an inevitable outcome. I truly believe in StreetDoctors' peer-to-peer model with young healthcare students working directly with young people most at risk of violence, empowering them to not only be lifesavers but also to be a part of the conversation and the solution to street violence.
Background
I am a medical student at Barts & The London and I have taken a year out of my studies to work for StreetDoctors. I have been a volunteer and team leader for our East London team. I wrote my dissertation on Hospital Based Violence Intervention Programmes.
Outside of StreetDoctors
If I'm not catching a flight to somewhere in Europe for the weekend, you'll find me in the markets in East London trying food from around the world and adding to my record collection.
Contact Vishal